Another month, another update! I'm getting used to writing these, and I must admit I am really enjoying it. Looking back at my months like this really makes me see and appreciate everything that I am doing, and also lets me think about how I want to do things moving forward. In case you've missed them, you can read my June update and my July update too!
August was quite busy, travel-wise, and it's always a challenge to get stuff done whilst on the road. As you may know, I also do freelance writing (and some editing) on the side, and keeping up with deadlines when I am travelling isn't always fun. But I've gotten everything done, and I always make sure to deliver 100%.
The month started out in a super fun place; at the Margaritaville in Biloxi, Mississippi! I wrote a review of the stay here and would have loved to stay longer than just two days. I love a good theme, and the Margaritaville was so much fun (lazy river included)! From there, I didn't travel far, as I headed to another hotel in Biloxi (both were collaborations as a result of a friend I made in Bali). The White House is such a grande dame, and I really felt like I went back in time to the glitz of Hollywood and black/white movies. Here's my review of that stay!
From Biloxi, I met up with two friends for a bucket list adventure; a road trip through the US, from New Orleans to Chicago via Nashville and South Bend! You can imagine we were excited, and we started our days by drinking on Bourbon Street, going on ghost tours and visiting plantations (if you are going on a plantation tour, I recommend this one, as it doesn't glorify antebellum life, but focuses on the life of the enslaved).
I loved visiting New Orleans, as it is a place I have wanted to go for years (any fellow Princess & the Frog fans?). The vibe of the city was incredibly cool, even on smelly Bourbon Street, haha. Walking around with a drink in my hand, listening to the music pouring out everywhere and simply enjoying the atmosphere was incredibly fun.
From New Orleans, we made the 7-hour drive up to Nashville. There, we also got a taste of the nightlife, and I got to do the one thing I was most excited about; going on a tour of the Grand Ole Opry. Any fellow country music (or Nashville) fans will know how important this is. We did a backstage tour, and it is something I strongly recommend! I'll admit, I teared up several times. I also recommend booking in advance!
Andrea and I also got tattoos after a couple of drinks at a rooftop bar! Definitely a memory for life.
After a couple of days in Nashville, we made the drive up to South Bend (spending one night somewhere in Indiana first) for our friend Liz' wedding! I was extremely excited, as I had a bunch of ideas about what an American wedding would be like (mostly from movies), and it didn't disappoint! It was such a great time, and I loved seeing Liz walk up the aisle in such a beautiful setting. So if anyone's getting married anytime soon; do invite me!
South Bend was followed by a couple of days in Chicago! I'd never been to the Windy City before and loved spending some time there. Since we were limited on time, I made sure to write down everything we did, so I could write up a quick guide to Chicago. I'll be live soon, so stay tuned. One of my favourite things to do in Chicago was an architecture river cruise, which I was surprised to say I really enjoyed (I'm not very into architecture, but I am into boats and wine).
From Chicago I was ready to tick off another bucket list country; Canada! I was lucky enough to participate in the Creator House project with Hecktic Media and Travel Manitoba, and flew up to spend a week in Winnipeg exploring the region.
My time in Winnipeg was absolutely amazing, and I spent my days wandering around the city, enjoying the sunny weather and doing as much as I could possibly do in the days I had there! I wrote several blog posts about my experiences, and you can find them all here:
In addition, I am working on a post covering my favourite Winnipeg day trips, and hope to publish it in early September!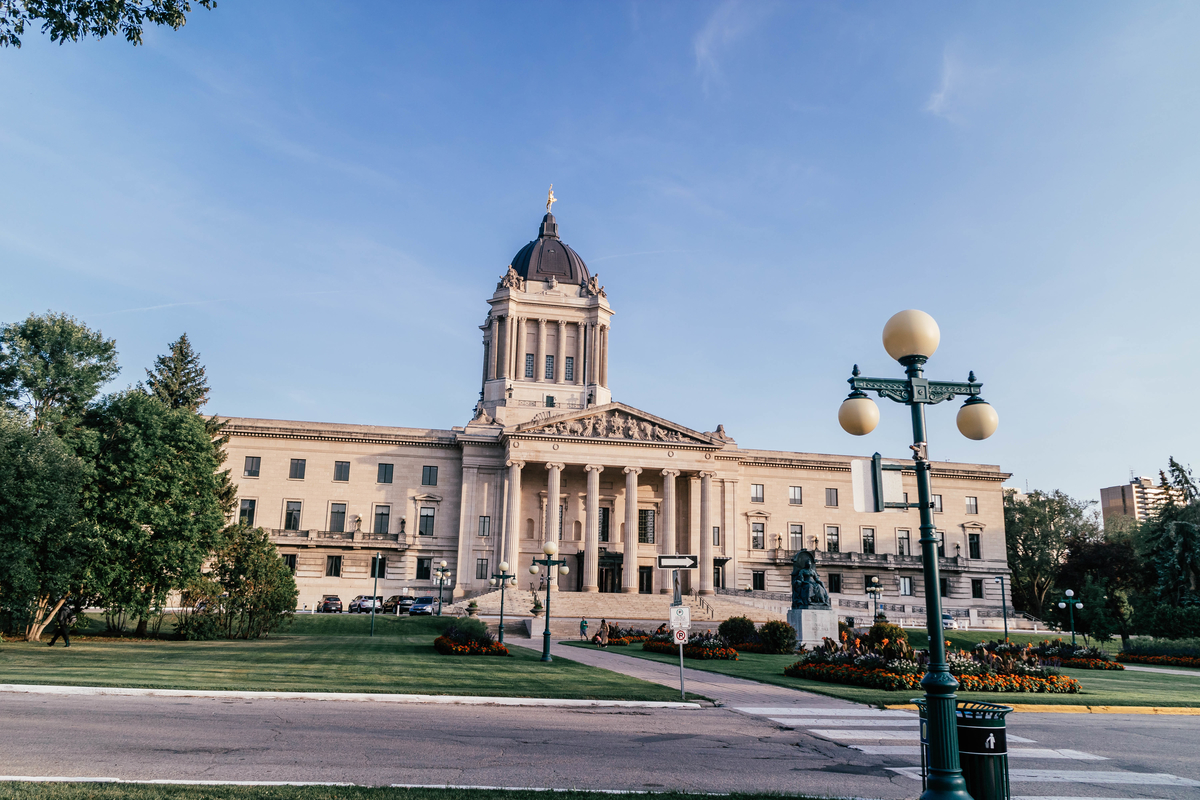 After returning home to Bergen I've been enjoying my days at home (can you believe it's been almost a year since I bought my apartment?!), and catching up on work. I'm excited to get to spend a few weeks here before I'm off on new adventures and try to appreciate every second of it. It's been such a busy summer, with an insane amount of travelling, and moving forward I'm going to try to impose a new rule; no more than two trips a month. Any more than that and I struggle to keep up with all my work (freelance and blog-wise), and so I'm going to try to limit my travels a little. And to be honest; two trips a month is still more than I could ever dream of before, and I can't believe how lucky I am.
Now tell me; how's August been for you? Have you been following these trips on my Stories, and did you read any of the posts?